Yakima Adventist Church — August 26 & 27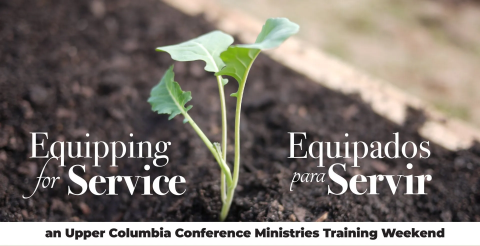 What is Equipping for Service?
Equipping for Service provides a weekend of training for local church members. Interesting seminars, sermons, vespers and a Q&A session allow you to learn and be engaged with Upper Columbia Conference as we work towards bringing One More to His kingdom!
Equipping for Service is planned and prepared by the UCC church ministries department.
 
Weekend Schedule
Friday, August 26
7:00 p.m. — Vespers
Location: Yakima Adventist Church
 
Sabbath, August 27
11:00 a.m. — Sabbath Morning Worship
Location: In Your Local Church
 
3:00 p.m. — Orientation & Seminars*
Location: Yakima Adventist Church
 
6:15 p.m. — Prayer Supper
Location: Yakima Adventist Church

7:30 p.m. — Conference Update
Location: Yakima Adventist Church
*Two 70-minute sessions divided by a 10 minute break
To see list of speakers

click here