Join Us...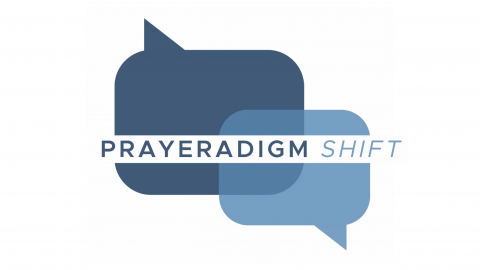 ... For an inspiring message about prayer with our special speaker pastor Pavel Goia, Sponsored by the NAD Prayer Ministry.  Our series begins this Sabbath, March 5, 2022.

Pastor Goia currently works as an editor for Ministry Magazine and is the Associate Ministerial Secretary for the North American Division (NAD).  The book entitled, "One Miracle After Another," shares his experiences with prayer and how it has reshaped his view on prayer and his personal relationship with God. 
This Sabbath, March 5th, we will begin our Prayeradigm Shift series by presenting the first two video presentations during the worship service, between 11am - 12:15pm.  After each 30 min. presentation we will divide into groups for short discussion and prayer.  You're welcome to join us this Sabbath for the launch of this new series.
Following the launch of this series, we will upload one new lesson each week for the next 11 weeks so that you and your family and/or friends can continue this series in your home.   Our church will also be hosting this series Wednesday from 6-7pm in the fellowship hall for anyone who would like to join
If you are unable to attend the launch, for any reason, and would like to start this series in your home, we have provided below the links to each video presentation along with their study guide. The first two presentations will be released starting March 5th followed by one new presentation every week (see dates below).   Also, please don't forget to register your home group study, even if it's just one or two in the group, by filling out and submitting the form at the bottom of this page.
We pray that his message on prayer will not only be a blessing but will also help you re-structure your view of prayer in your personal life and with your walk with God.
Sincerely, 
Pr. Moises Ramirez
Lessons in this Series:
Our Purpose in Prayer, (March 5)      [Video]    [Bible Study]

Prayer for Others, (Mar 5)      [Video]    [Bible Study]

Reaching Your Neighbors, (Mar 6 - 12)      [Video]    [Bible Study]
Fully Committed, (Mar 13 - 19)      [Video]    [Bible Study]
Small Groups Praying, (Mar 20 - 26)      [Video]    [Bible Study]
Filled with Oil, (Mar 27 - Apr 2)      [Video]    [Bible Study]
Where Your Focus Is, (Apr 3 - 9)      [Video]    [Bible Study]
Strategy in Prayer, (Apr 10 - 16)      [Video]    [Bible Study]
Seeking God's Vision, (Apr 17 - 23)      [Video]    [Bible Study]
Effective Bible Study, (Apr 24 - 30)      [Video]    [Bible Study]
Reaching Your Community, (May 1 - 7)      [Video]    [Bible Study]
A Praying Church, (May 8 - 14)      [Video]    [Bible Study]
An Hour with God, (May 15 - 21)      [Video]    [Bible Study]
Pray for God's Plans, (May 22 - 28)      [Video]    [Bible Study]